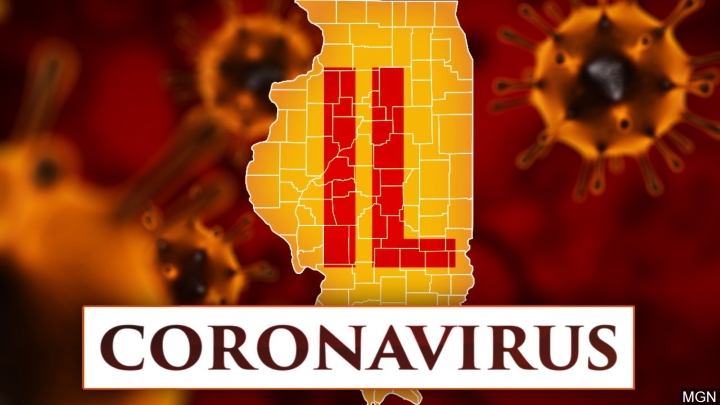 With Illinois hospitals and healthcare workers overwhelmed on the front lines of the COVID-19 pandemic, and with freshly minted doctors and retired healthcare professionals being called into the fight, Gov. JB Pritzker signed an Executive Order providing them with immunity from civil liability for "rendering assistance" during the crisis.
Executive Order 2020-19, issued on April 1, 2020, directs "all Health Care Facilities, Health Care Professionals, and Health Care Volunteers, as defined in Section 1 of the order, to render assistance in support of the State's response to" the COVID-19 disaster proclamation. It provides that all such facilities, professionals, and volunteers:
"shall be immune from civil liability for any injury or death alleged to have been caused by any act or omission… which injury or death occurred at a time when [the hospital, professional, or volunteer] was engaged in the course of rendering assistance to the State by providing health care services in response to the COVID-19 outbreak, unless it is established that such injury or death was caused by gross negligence or willful misconduct"
As defined in the order, "health care facilities" include "any government-operated site providing health care services established for the purpose of responding to the COVID-19 outbreak," such as the field hospital recently established at McCormick Place. The order also covers hospitals, skilled and intermediate care nursing facilities, skilled and intermediate facilities under the ID/DD Community Care Act, skilled mental health rehabilitation facilities, kidney disease treatment centers, emergency medical service providers, outpatient surgery centers, and institutions that provide major medical diagnostic equipment, among others.
Health care professionals for purposes of the order include "all licensed or certified health care or emergency medical services workers" providing services at a health care facility in response to the COVID-19 outbreak or "are working under the direction of the Illinois Emergency Management Agency or the Department of Public Health in response to the Gubernatorial Disaster Proclamations."
Health care volunteers are defined as volunteers or unlicensed medical or nursing students who are working under IEMA or DPH in response to the governor's disaster proclamation.
The order cites several statutory bases for the grant of immunity, including the Illinois Emergency Management Agency Act, the Good Samaritan Act, and the Emergency Medical Services Systems Act.
The immunity provided through the governor's order is just one of several steps that Illinois has taken to make it easier for desperately needed physicians and health care workers to participate in the COVID-19 battle, including expedited healthcare license reinstatement and streamlined out-of-state licensing.
Louis Fine: Chicago Professional License Defense Attorney
This is an unprecedented and challenging time for everyone, including licensed professionals. During this crisis, I remain committed to being a resource, counselor, and advocate for all Illinois licensees as they navigate the rapidly changing legal, regulatory, and practical landscape.
If you have questions or concerns about your professional license or how these variances and other COVID-19 changes affect you, please contact me immediately. Call (312) 236-2433 or fill out my online form to arrange for your free initial consultation. I look forward to meeting with you.