For ph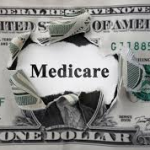 ysicians and other eligible health care professionals, Medicare enrollment and billing privileges are invaluable and lucrative assets that can form a substantial portion of their revenues, allow them to treat more patients, and expand their career opportunities. Losing those privileges can be a catastrophic blow to a practice.
But a new rule proposed by the Centers for Medicare & Medicare Services (CMS) would dramatically expand CMS' authority to deny or revoke Medicare privileges, allowing it to substitute its judgment for that of state licensing boards and impose such catastrophic sanctions even for infractions a state board deems relatively minor.
On August 14, 2019, CMS issued what it called a "major proposed rule" addressing a wide range of changes to the Medicaid physician fee schedule and other aspects of participation in the program. If it becomes final, all 808 pages of the proposed rule would represent the most substantial modification to program enrollment and eligibility since the establishment of the regulations in 2006.
CMS Can Impose Harsher Sanctions Than State Boards
In the proposed rule, CMS notes that, at the moment, it cannot make Medicare eligibility and renewal decisions based solely on state board disciplinary actions:
"We currently lack the legal basis to take administrative action against a physician or other eligible professional for a matter related to patient harm based solely on… an administrative action (excluding a state medical license suspension or revocation) imposed by a state oversight board," such as the Illinois Department of Financial and Professional Regulation (IDFPR).
The new rule would grant CMS such authority and "would permit us to revoke or deny, as applicable, a physician's or other eligible professional's… enrollment if he or she has been subject to prior action from a state oversight board… with underlying facts reflecting improper physician or other eligible professional conduct that led to patient harm."
84 Fed. Reg. at 40723.
As a practical matter, the rule gives CMS the power to review a state board's conclusions and sanctions and then make its own determination as to whether the physician's or other professional's conduct warrants exclusion from Medicare.
This can lead to a situation in which IDFPR deems an infraction to be relatively minor and perhaps deserving of a "slap on the wrist" while CMS could decide to impose a "death sentence" in terms of Medicare eligibility, a conflict CMS readily acknowledges:
"We recognize that situations could arise where a state oversight board has chosen to impose a relatively minor sanction on a physician or other eligible professional for conduct that we deem more serious. We note, however, that we, rather than state boards, is ultimately responsible for the administration of the Medicare program and the protection of its beneficiaries. State oversight of licensed physicians or practitioners is, in short, a function entirely different from federal oversight of Medicare. We accordingly believe that we should have the discretion to review such cases to determine whether, in the agency's view, the physician's or other eligible professional's conduct warrants revocation or denial."
Id.
Making matters worse for sanctioned physicians, a decision by CMS to revoke Medicare privileges results in an automatic cross-termination of participation in Medicaid and other federal payer programs.
The public comment period for the proposed rule closes on September 27, 2019. If the rule is enacted, it becomes that much more critical for physicians facing IDFPR investigations or disciplinary proceedings – even for a "minor" infraction – to retain experienced professional license defense counsel.
Louis R. Fine: Chicago Physician License Defense Attorney
Throughout my career, I have been protecting the livelihoods and professional futures of physicians and other health care providers before the IDFPR, combining insight and experience with zealous and strategic advocacy.
The moment you are contacted by IDFPR or learn that you are under investigation is the moment that you should contact me. I will immediately begin communicating with IDFPR prosecutors and work with you to develop the strategy best suited to achieving the goal of an efficient, cost-effective outcome that avoids any adverse action. Together, we will protect your Illinois physician's license and get you back to your patients and your career.
Please give me a call at (312) 236-2433 or fill out my online form to arrange for your free initial consultation. I look forward to meeting with you.