Pritzker Paves Way for Expedited Healthcare License Reinstatement
IDFPR Issues Emergency Variances and Extensions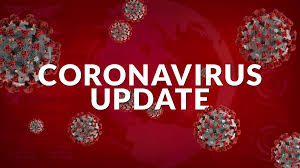 With the vast majority of Illinois residents working from home – or not working at all – because of the COVID-19 pandemic, the Illinois Department of Financial and Professional Regulation (IDFPR) has announced several variances and extensions that impact all 1.3 million Illinoisans with professional licenses. It is likely that these first five variances, issued on March 18th, 2020, will not be the last.
Healthcare Workers: Expedited Reinstatement and Streamlined Out-of-State Licensing
In fact, at his Saturday, March 21st daily coronavirus press conference, Gov. JB Pritzker issued a plea to retired healthcare workers to join the fight against the virus, indicating that the state would expedite licensing and waive fees for any healthcare professionals seeking reinstatement. "Applications will be processed on an expedited basis, and we'll be coordinating with hospitals and health care sites throughout the state to deploy these re-enlisted medical professionals to the frontlines," Pritzker said.
Today, March 23rd, IDFPR announced several actions to implement this directive. Specifically:
In addition to these healthcare-focused changes, other COVID-19 variances issued by IDFPR include:
Upcoming License Renewal Extensions
Any professional licenses issued by the Department that have renewal dates between March 1st, 2020 through and including July 31st, 2020 are granted an automatic extension to renew to September 30th, 2020.
Continuing Education Obligations
All current licensees whose license renewal deadlines fall between March 1st, 2020 and July 31st, 2020 shall have up to, and including, September 30th, 2020 to complete their continuing education coursework.
The Department is also allowing licensees to complete their continuing education coursework remotely without requiring live attendance. The variance allows for interactive webinars and online distance education courses in addition to currently permitted methods.
Louis Fine: Chicago Professional License Defense Attorney
This is an unprecedented and challenging time for everyone, including licensed professionals. During this crisis, I remain committed to being a resource, counselor, and advocate for all Illinois licensees as they navigate the rapidly changing legal, regulatory, and practical landscape.
If you have questions or concerns about your professional license or how these variances and other COVID-19 changes affect you, please contact me immediately. Call (312) 236-2433 or fill out my online form to arrange for your free initial consultation. I look forward to meeting with you.