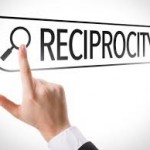 Qualifying for, obtaining, and maintaining a professional license can be a time-consuming, often frustrating, and burdensome endeavor – even if everything goes as smoothly as possible. Going through the process once is tough enough; the thought of going through it again simply because you want to move and practice your profession in a new state can be enough to make you stay put and lose out on lucrative opportunities.
That is the dilemma faced by contractors, dentists, cosmetologists, and scores of other professionals who must meet a whole new set of licensing requirements -such as education and testing – when they want to work in another state. While some states do have "reciprocity" for a very narrow group of professions and will grant a license based on an out-of-state license, not one state had universal license recognition – until now.
Arizona Passes Nation's First Universal License Recognition Law
Recently, Arizona became the first state in the nation to pass a law allowing almost all professionals who have valid occupational licenses in other states to obtain a license to work in Arizona without having to meet the state's education and testing requirements.
Under the new law, Arizona's licensing boards will recognize out-of-state occupational licenses for people who have been licensed in their profession for at least one year, are in good standing in all states where they are licensed, pay applicable Arizona fees, and meet all residency and background check requirements. Licensed professionals will not be required to duplicate training and other requirements that often needlessly delay or prevent them from starting to work in their new home.
Limited Reciprocity in Illinois
While Arizona is the first state to bring reciprocity and license recognition to broad swaths of professions and occupations, Illinois and several other states do offer reciprocity for specific licenses. The most prominent of these is for real estate brokers. Individuals who hold an active broker's license in any of the following states can obtain an Illinois license without having to meet the education and testing obligations that other applicants do:
Colorado
Connecticut
Florida
Georgia
Indiana
Iowa
Nebraska
Wisconsin
Individuals in a handful of other professions who hold a valid license in another state, including architects and registered nurses, can obtain an Illinois license under a process called "licensure by endorsement" if the licensure process in that other state was substantially equivalent to the process in Illinois at the time of licensure.
Will Other States Follow Suit?
Arizona's bold move is a boon for any professional wanting to pick up and move to the Grand Canyon State. But what about the rest of the country? To date, no other state has advanced a bill along the lines of Arizona's. But there is increasing business and political pressure to reduce licensing burdens generally so that qualified professionals can work without being deterred by costs, bureaucracy, and other hurdles. Universal license recognition certainly fits into that philosophy. I expect that other states will take a cautious approach initially, waiting to see how Arizona's law works in practice before jumping on the universal licensing bandwagon. Nevertheless, this law is a great start.
Louis Fine: Chicago Professional License Defense Attorney
If you have questions or concerns about your professional license, or you learn that you are the subject of an IDFPR investigation or complain, please contact me immediately. As a former Chief Prosecuting Attorney and administrative law judge for IDFPR, I have seen the serious consequences that an adverse enforcement decision can have on professionals who suddenly find their future in disarray. I can work with you to develop the strategy best suited to achieving the goal of an efficient, cost-effective outcome that avoids any adverse action. Together, we will get you back to your clients and your career.
Please give me a call at (312) 236-2433 or fill out my online form to arrange for your free initial consultation. I look forward to meeting with you.