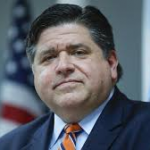 If it wasn't already apparent, the recent conclusion of the spring legislative session in Springfield makes it abundantly clear that we're not in the land of Bruce Rauner anymore. Legalized recreational pot and sports betting, constitutional amendments, tax overhauls, and additional protections for abortion rights – all of these are just the most high-profile changes about to be signed into law by Gov. J. B. Pritzker.
What remains less clear is the impact that the Pritzker administration and unified Democratic control of state government will have on professional licensing and the activities and priorities of the Illinois Department of Financial and Professional Regulation (IDFPR). Pritzker has appointed a new IDFPR Secretary and Director of Real Estate, but these leadership decisions don't provide much insight into how if at all the department will change. However, two recent initiatives and investigations may foretell a more aggressive approach to licensing enforcement and disciplinary action.
Bogus Stem Cell Therapies
Touted as a revolutionary advancement in the treatment of a range of maladies including bone and muscle injuries and pain relief, various iterations of stem cell therapy are being offered by doctors and clinics throughout Illinois. But, according to IDFPR, these treatments – which can cost thousands of dollars each – are unproven and ineffective at best, and a bogus scam at worst.
As reported by CBS Chicago, Dr. Brian Zachariah, IDFPR's medical coordinator, is taking a decidedly more skeptical approach to stem cell therapy than the department did under the previous administration. "People are being misled, oversold, overcharged on therapies that they are desperate to get," he is quoted as saying. Dr. Zachariah indicated that the department would ramp up its investigation of patient complaints and increase disciplinary efforts. "We can and will discipline them ranging from a reprimand through fines, suspensions all the way to revoking their license," he said.
Contractors Preying on Vulnerable Storm Victims
This spring has seen horrific weather throughout the state with torrential rains, tornadoes, and powerful storms wreaking havoc on homes and businesses. When that happens, unscrupulous "storm chasers" often descend on communities looking to exploit those who desperately need repairs because of storm-related damage.
While general contractors, oddly, are not required to be licensed by IDFPR, roofing contractors must have a license. Same goes for insurance adjusters. IDFPR, along with As reported in AdvantageNews, Attorney General Kwame Raoul have indicated that they will aggressively go after unlicensed roofers as well as licensed ones who attempt to scam victims in the wake of extreme weather.
These efforts relating to stem cell therapy and contracting scams may not seem particularly noteworthy; after all, shielding patients and consumers from fraud, misrepresentations, or incompetence is one of the foundational justifications for professional licensing regimes. But it would not be surprising to see Gov. Pritzker's IDFPR continue with a robust consumer protection approach that will keep a keen eye on any actions by licensed professionals that could be seen as taking advantage of the state's most vulnerable citizens.
Louis Fine: Chicago Professional License Defense Attorney
If you have questions or concerns about your professional license, or you learn that you are the subject of an IDFPR investigation or complain, please contact me immediately. As a former Chief Prosecuting Attorney and administrative law judge for IDFPR, I have seen the serious consequences that an adverse enforcement decision can have on professionals who suddenly find their future in disarray. I can work with you to develop the strategy best suited to achieving the goal of an efficient, cost-effective outcome that avoids any adverse action. Together, we will get you back to your clients and your career.
Please give me a call at (312) 236-2433 or fill out my online form to arrange for your free initial consultation. I look forward to meeting with you.