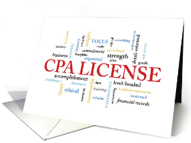 The Internal Revenue Code contains three times as many pages as it did in 1980. There are four times more accounting standards and five times more auditing standards than there were the year Ronald Reagan was elected president, according to the American Institute of Certified Public Accountants (AICPA). During that same 40-year span, technology has fundamentally changed not only the accounting profession but every business and industry that it serves. Nevertheless, CPA licensure standards and requirements have barely changed since the time when fax machines were the epitome of cutting-edge technology.
That appears poised to change. Working with the National Association of State Boards of Accountancy (NASBA), the AICPA has proposed a dramatic reconceiving of what new members of the profession need to know, understand, and demonstrate competence in.
Part of the groups' CPA Evolution initiative, the proposed standards come after they received over 2,000 comments throughout the latter half of 2019 in response to their release of five guiding principles to inform the creation of a new licensure model last summer. Those comments overwhelmingly supported a rethinking of CPA licensure, including the need for a regime that put a larger emphasis on technology skills and knowledge and required new CPAs to demonstrate strong core competencies in the basics of the profession.
Core + Disciplines
The proposed standards are based on a "core + disciplines" licensure model. The core consists of deep and strong training and testing in accounting, auditing, tax, and technology that all candidates would be required to complete. Each CPA candidate would then select a specific discipline in which they demonstrate even deeper skills and knowledge. Those disciplines include:
Tax compliance and planning
Business reporting and analysis
Information systems and controls
Regardless of which discipline a candidate chooses, the new model will result in full CPA licensure, with the same rights and privileges as any other CPA.
The NASBA and the AICPA believe that the new licensure standards will "future-proof" CPAs as the profession and the technology that it utilizes continue to evolve. The groups expect to finalize the new model this summer, followed by a sustained multi-year effort to implement the new licensure standard across the country. If the proposed core + disciplines model is ultimately adopted, it likely will result in changes to the Uniform Accountancy Act and Model Rules, implementation of new professional education requirements, and the creation of a new Uniform CPA Examination.
We will keep abreast of the progress of this initiative and provide updates as events warrant.
Louis Fine: Chicago CPA License Defense Attorney
As a former Chief Prosecuting Attorney and administrative law judge for IDFPR, I have seen the serious consequences that an adverse enforcement decision can have on accountants and other professionals who suddenly find their future in disarray. I understand how and why the Department decides to pursue investigations, how it handles negotiations, and how to approach formal proceedings in a way that gives my clients the best possible chance of a positive and expeditious outcome.
Please give me a call at (312) 236-2433 or fill out my online form to arrange for your free initial consultation. Together, we will get you back to your clients and your career.