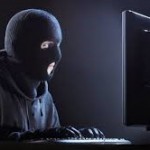 The hate and hope, hysterics and history of the political conventions are over. These editions of our quadrennial pageants put a great many things in stark contrast, even more than they typically do. But while many things were familiar – booming speeches, delegates in outlandish outfits, and thousands of balloons falling from the rafters – there was something new this year. The hacking, likely by Russians, of Democratic National Committee computers in order to undermine the Democratic candidate is a stark reminder of how vulnerable all of us are to cyberthreats. While this hack had serious political and national security implications, the threat to small businesses is no less real and can be no less devastating.
Companies big and small find themselves repeatedly under attack by sophisticated hackers who seek to gain access to trade secrets and personal customer information to use for their own gain. Such security breaches can cost companies millions of dollars in business and remediation costs and cause customers to lose faith in the ability of the company to maintain the confidentiality of their payment and personal information.
For small business owners, a robust cybersecurity program is no longer optional. Failing to implement a comprehensive strategy to protect valuable intellectual property and proprietary information is essentially business negligence. Failing to act swiftly and aggressively once a breach has occurred can be business suicide. A complex patchwork of state and federal laws establish notification requirements in the event of a breach and failure to follow those laws can expose businesses to fines and adverse regulatory actions that only add to the pain.
The U.S. Small Business Administration has a wonderful website dedicated to helping business owners prevent and respond to cybersecurity threats. The site includes these ten key steps companies should take as part of a comprehensive strategy:
Protect against viruses, spyware, and other malicious code
Secure your networks
Establish security practices and policies to protect sensitive information
Educate employees about cyberthreats and hold them accountable
Require employees to use strong passwords and to change them often
Employ best practices on payment cards
Backup copies of important business data and information
Control physical access to computers and network components
Create a mobile device action plan
Protect all pages on your public-facing websites, not just the checkout and sign-up pages
I recommend that all small business owners spend some time at the SBAs cybersecurity website (https://www.sba.gov/managing-business/cybersecurity)  and take all steps necessary to shore up this crucial aspect of their operations. A hack of your network may not attract national headlines, but it could repel customers and cost you your business.
The Law Offices of Louis R. Fine
As an experienced Chicago business lawyer, I know how important it is to get a deal done. I also understand how crucial it is to get a deal done right. That is why I take a balanced approach to business transactions, one that is meticulous and detailed, but that does not delay a closing or consummation of a deal. My role is to facilitate, not stand in the way. Please give me a call at 312-236-2433 or fill out my online form to arrange for your free initial consultation.