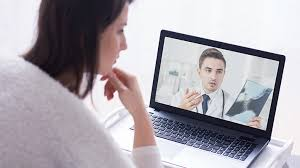 Well-before the world had heard of COVID-19, the use of telemedicine was increasingly seen as a way to expand patient access to care and address a growing shortage of physicians, particularly in rural and underserved areas. As noted by the authors of an article in the American Journal of Managed Care, "The impact of restricting telemedicine falls hardest on poor patients, the uninsured, and those who rely on state Medicaid programs, many of whom lack access to reliable transportation and cannot travel across state lines to see specialists."
But the pandemic and the lockdowns that followed in its wake dramatically changed the telehealth landscape for doctors, patients, and insurers. Now, legislation recently introduced in Congress seeks to address licensing barriers that have stood in the way of leveraging this technology to improve patient care.
The number of virtual visits exploded as such appointments became seen more as a matter of health and safety rather than convenience. While it is estimated that only two percent of all patient appointments pre-pandemic were via telemedicine, a whopping 61 percent of visits have been conducted virtually since then. Even when, hopefully in the near future, COVID-19 recedes into memory, experts anticipate that telemedicine will remain an increasingly utilized option.
Scores of Separate Licenses Currently Needed For Telemedicine Across State Lines
But the inability of physicians to provide remote care to patients in other states where they are not licensed is holding back telemedicine's potential and unnecessarily denying patients access to quality healthcare. This is particularly problematic in areas where the healthcare system is currently overwhelmed by COVID-19 cases.
The problem is that, as of November 2019, 49 state medical boards, plus the medical boards of the District of Columbia, Puerto Rico, and the Virgin Islands, require that physicians engaging in telemedicine have a license in the state in which the patient is located.
Equal Access To Care Act
However, a bill introduced in Congress in July – The Equal Access To Care Act (EACA) – seeks to remove this roadblock. If enacted, the act would allow licensed practitioners to provide services via telehealth in any state from any location for up to 180 days after the end of the current public health emergency period. On July 23, the federal government extended that period for another 90 days.
Specifically, the EACA provides that a physician, practitioner, or other healthcare provider who is licensed to provide health care services in their primary state, and who provides such health care services in interstate commerce through electronic information or telecommunication technologies to a patient in another state, does not need to obtain a comparable license from the state where the patient is located in order to provide such services.
It is expected that EACA will receive rare bipartisan support in both chambers. If it does pass, it raises the question of what happens to telehealth licensing requirements after the pandemic emergency ends. Given that almost all stakeholders have come around on the use of and payment for virtual visits, one would think that a permanent solution is more likely than not.
Expanded Medicare Coverage For Telemedicine Also On The Table
In addition to removing licensing burdens, Congress is also considering legislation to expand Medicare coverage for telehealth services. The Telehealth Modernization Act was introduced on July 30th. If it becomes law, the act would remove geographic and originating site restrictions from Medicare coverage of telehealth services, ensure that telehealth services at federally qualified health centers (FQHCs) and rural health clinics (RHCs) are covered by Medicare, and give the Health and Human Services Secretary the authority to permanently expand the types of telehealth services covered by Medicare, among other changes.
Louis R. Fine: Chicago Physician License Defense Attorney
Throughout my career, I have been protecting the livelihoods and professional futures of physicians and other health care providers before the IDFPR, combining insight and experience with zealous and strategic advocacy.
The moment you are contacted by IDFPR or learn that you are under investigation is the moment that you should contact me. I will immediately begin communicating with IDFPR prosecutors and work with you to develop the strategy best suited to achieving the goal of an efficient, cost-effective outcome that avoids any adverse action. Together, we will protect your Illinois physician's license and get you back to your patients and your career.
Please give me a call at (312) 236-2433 or fill out my online form to arrange for your free initial consultation. I look forward to meeting with you.