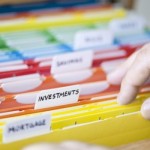 One of the most important decisions you will make during your divorce happens early on, when you research, meet with, and retain a divorce lawyer. Your lawyer will be your ally, your advisor, and your advocate throughout the divorce and beyond. It is imperative that you know what to look for in a lawyer and that you make your choice wisely.
In order for your first meeting with your lawyer to be as productive as possible, you need to be completely candid and honest. Remember, everything you discuss is protected by the attorney-client privilege. Tell the lawyer your concerns and goals, and ask any and all questions you may have. Remember, when it comes to your divorce, nothing is unimportant if it is important to you.
Your lawyer is going to have questions for you as well. He or she will want to have a complete picture of your situation in order to offer you the best advice and develop the best strategy for helping you reach a resolution that protects your rights and achieves your objectives.
In order to help your attorney do this, you will want to gather information and documentation that will not only familiarize him or her with your circumstances but will probably bring you new or additional insight into your financial and other affairs as well.
Before your meeting with a divorce lawyer, try to have learned or assembled the following 13 categories of information:
Several years of your tax returns;
Checking and savings account statement;
Records of all investment accounts and pensions;
Mortgage statements;
If you or your spouse operate a business, secure copies of the business records;
Inventory of the contents of safe deposit boxes;
Credit card bills and credit reports;
Income of each spouse
Expenses of each spouse
Assets of the spouses (joint and separate), including such things as art, antiques, fine jewelry, cash, vehicles, real estate and furniture
Liabilities of each spouse
Pension plans, retirement accounts , 401(k)s, IRAs, and any other employee benefits
Life, health, and disability insurance policies owned by each spouse
If your spouse handled the bills, taxes, and paperwork, you may have to do some digging. But having this information in advance will make your meeting with your attorney more effective, efficient, and productive.
Louis R. Fine – Trusted Chicago Divorce Attorney
If you are considering divorce and are looking for counsel, please give me a call at (312) 236-2433 or fill out my online form to arrange for a consultation. When we meet, we can go through all of your questions, and I will be there to listen to you as well as advise you. Together, we will turn the page so you can begin the next chapter of your life with clarity and confidence.