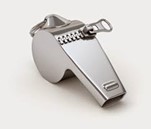 It's been five years since the #MeToo movement spurred a long-overdue reckoning with sexual harassment and misconduct in the workplace and elsewhere.  A long and infamous line of high-profile individuals have since found their careers derailed and reputations destroyed by allegations of inappropriate and often illegal behavior. In most of these cases, the focus is justifiably on the alleged perpetrators of these abhorrent actions. But many organizations and professions have also come under scrutiny for their tacit complicity in allowing such conduct to go unchecked or unreported.  
Specifically, others who may have been aware of misconduct turned away or failed to take action which could have prevented further abuses and spared other victims. For physicians and other medical professionals who learn of a colleague's misconduct  – sexual or otherwise – the failure to report such wrongdoing is not just a moral failure. It can be a breach of professional ethics that threatens their professional licenses as well.
Ethical Obligation to Report Misconduct
The duty to report misconduct within the medical profession is often the only way such transgressions can get the attention of professional licensing boards such as the Illinois Department of Professional Regulation (IDFPR) as well as law enforcement. As the Federation of State Medical Boards (FSMB) put it in its sweeping 2020 Report and Recommendations on Physician Sexual Misconduct:
"In a complaint-based medical regulatory system, it is… essential that patients, physicians and everyone involved in healthcare speak up whenever something unusual, unsafe or inappropriate occurs. All members of the healthcare team, as well as institutions, including state medical boards, hospitals and private medical clinics have a legal as well as an ethical duty to report instances of sexual misconduct and other serious patient safety issues and events. This duty extends beyond physician-patient encounters to reporting inappropriate behavior in interactions with other members of the healthcare team, and in the learning environment."
Similarly, the Council on Ethical and Judicial Affairs of the American Medical Association (AMA) admonishes that, "A physician should expose, without fear or favor, incompetent or corrupt, dishonest or unethical conduct on the part of members of the profession."
However, while the Illinois Medical Practice Act allows for physician reporting of a colleague's unethical behavior, it neither requires it nor makes a failure to report a basis for disciplinary action.  It provides that licensed physicians "may report to the Disciplinary Board any information the physician… may have that appears to show that a physician is or may be in violation of any of the Act's provisions."
But just because reporting sexual misconduct is not mandated under the Act doesn't mean that failing to report physician sexual misconduct isn't an ethical violation. "The obligation to report incompetent or unethical conduct that may put patients at risk is recognized in… the ethical standards of the profession," according to the AMA.
The FMSB was more strident in its 2020 report, concluding that the failure to report sexual misconduct should result in disciplinary action: "Physicians who fail to report known instances of sexual misconduct should be liable for sanction by their state medical board for the breach of their professional duty to report."
AMA Reporting Guidelines
The AMA has set forth guidelines for how physicians should respond to and report information about a fellow doctor's patient misconduct. Physicians who become aware of or strongly suspect that conduct threatens patient welfare or otherwise appears to violate ethical or legal standards should:
Report the conduct to appropriate clinical authorities in the first instance so that the possible impact on patient welfare can be assessed and remedial action taken.
Report directly to the state licensing board when the conduct in question poses an immediate threat to patients' health and safety or violates state licensing provisions.
Report to a higher authority if the conduct continues unchanged despite initial reporting.
Protect the privacy of any patients who may be involved to the greatest extent possible, consistent with due process.
Report the suspected violation to appropriate authorities.
Regardless of the language contained or not contained in licensing statutes, professionals of all stripes should seize the moment and no longer remain silent when they become aware of harassment or misconduct. While the damage done to victims of sexual misconduct is exponentially greater, the damage to your professional reputation and career could be catastrophic if it is discovered that you were tacitly complicit in allowing such misconduct to continue. 
Louis Fine: Chicago Physician License Defense Attorney
As a former Chief Prosecuting Attorney and administrative law judge for IDFPR, I have seen the serious consequences that an adverse enforcement decision can have on professionals who suddenly find their future in disarray. I understand how and why the Department decides to pursue investigations against physicians, how it handles negotiations, and how to approach formal proceedings in a way that gives my clients the best possible chance of a positive and expeditious outcome.
Please give me a call at (312) 236-2433 or fill out my online form to arrange for your free initial consultation. Together, we will get you back to your clients and your career.