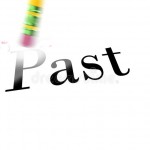 As William Faulkner famously wrote, "The past is never dead. It's not even past." If you are a licensed professional in Illinois who has been disciplined by the Illinois Department of Financial and Professional Regulation (IDFPR), your past is very much a presence that can haunt your career or practice for years to come.
Sanctions imposed by the department, including consent decrees agreed to by the licensee, are public record, easily seen by potential employers, patients, or clients with just a few mouse clicks. Every month, the IDFPR publishes a list of all of the disciplinary sanctions it has imposed, and a link on the IDFPR's website allows anyone to search for a professional by name to learn about any sanctions that have been entered against them.
Fortunately, depending on the underlying basis of the sanction and your subsequent conduct, there is a way to expunge a limited number of disciplinary actions from your record. But expungement is not automatic, and it is not available in some cases.
Kinds of Disciplinary Sanctions
There are six primary sanctions the IDFPR imposes, all of which appear on your record once entered:
Reprimand– A reprimand is an official record that the license has been disciplined but typically does not affect the status of the license or the licensee's ability to practice.
Probation– Professionals whose licenses are placed on probation can continue practicing subject to certain terms and conditions. The conditions imposed as part of an order of probation will vary depending on the circumstances of the case.
Suspension– Professionals whose licenses have been suspended cannot practice during the period of suspension. The term of suspension can range from one day to indefinite. In many instances, the period of suspension is followed by probation.
Temporary Suspension– Several Illinois practice acts including medical, dental and pharmacy) give the IDFPR authority to temporarily suspend a professional's license pending a hearing before the appropriate board or committee where the Director finds that a professional licensee's continuation in practice would constitute an immediate danger to the public. A hearing must be held within 15 days of the suspension. Professionals may not practice while temporarily suspended.
Revocation– Professionals cannot practice with a revoked license.
Fine– Monetary fines are another remedy available to the Department and are usually issued in conjunction with one of the above disciplines.
Application to Classify Records as Confidential
A licensee who has been subject to disciplinary action by the IDFPR may file an application to have the record classified as confidential, not for public release and considered expunged. However, only actions relating to one of the following offenses may be eligible for expungement:
failure to pay taxes or student loans
failure to meet continuing education requirements
failure to renew a license on time;
failure to obtain or renew a certificate of registration or ancillary license
advertising issues
any grounds for discipline that were subsequently removed from the applicable licensing act
No application will be considered until at least seven years have passed since the disciplinary offense occurred. A separate application must be filed for each disciplinary action the licensee wants to have removed from their record, and there is a non-refundable fee of $200 for each application submitted.
As noted, even if a sanction is eligible to be removed from your record, there is no guarantee that the IDFPR will grant an application. The application form requests information about any subsequent investigations or disciplinary cases, which will no doubt make it far less likely that the application will be granted. Additionally, as I have discussed before, the IDFPR disciplinary process is not always fair and transparent.
If you have concerns about your existing disciplinary record and want to explore the possibility of clearing your record and your name, contact an experienced Illinois professional license defense lawyer who can answer your questions and advise you of your options.
Louis Fine: Chicago Professional License Defense Attorney
As a former Chief Prosecuting Attorney and administrative law judge for IDFPR, I have seen the serious consequences that an adverse enforcement decision can have on professionals who suddenly find their future in disarray. I understand how and why the Department decides to pursue investigations, how it handles negotiations, and how to approach formal proceedings in a way that gives my clients the best possible chance of a positive and expeditious outcome.
Please give me a call at (312) 236-2433 or fill out my online form to arrange for your free initial consultation. Together, we will get you back to your clients and your career.