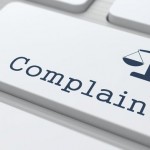 There are 43 specified grounds for disciplinary action against Illinois doctors set forth in the state's Medical Practice Act. Running afoul of any one of those grounds can result in career-altering action by the Illinois Department of Financial and Professional Regulation (IDFPR). More often than not, the genesis of disciplinary proceedings against Illinois physicians come from citizen complaints. And while a typical year will see at least one complaint involving each of the statutory bases for discipline, some violations, as Orwell might say, are more equal than others. Knowing what the most common complaints are can help Illinois doctors redouble their efforts at avoiding mistakes or misunderstandings that can put their practices at risk.
If You Practice Medicine in Illinois, You Will (Likely) Be the Subject of a Complaint
Over the course of a career, even the most outstanding doctors are likely to face at least one complaint about their conduct by a patient or other individual, whether in the form of a filing with the IDFPR or in a civil medical malpractice complaint. The Board receives approximately 3,000 complaints against Illinois doctors every single year. The majority of those complaints are citizen complaints submitted in writing or through the IDFPR website. Complaints also come from other state agencies, from licensing and regulatory boards in other states, and as mandatory reports from professional liability insurers, professional associates, hospitals, or other health care institutions.
Unprofessional Conduct and Substandard Care Lead the Pack
According to IDFPR statistics, 75 percent of the total number of complaints it receives arise from the same 10 alleged violations of the Act. The most common complaint against Illinois physicians received by the Department are allegations of "unprofessional conduct," or, as set forth in the Act, "engaging in dishonorable, unethical or unprofessional conduct of a character likely to deceive, defraud or harm the public."
Within this broad and somewhat ambiguous definition, some of the more common examples of "unprofessional conduct" that can lead to the suspension or revocation of a physician's license or other disciplinary action include:
Physician abuse of a patient
Inadequate record keeping
Falsifying records
Fraudulent insurance, Medicare, or Medicaid claims
False or misleading advertising
Prescribing drugs in excess or without legitimate reason
Failing to meet continuing medical education requirements
Dishonesty
Conviction of a felony
Delegating the practice of medicine to an unlicensed individual
Complaints about the quality of care provided by a doctor grievances – substandard care, improper care, misdiagnosis, delayed treatment, incompetence, etc.-  are right behind allegations of unprofessional conduct. Sexual misconduct and substance abuse issues also are the subject of an alarmingly high number of complaints to the Department.
Whatever the basis of a complaint, and regardless of whether you believe it has any merit, if the IDFPR has become involved, you need an experienced Illinois physician licensure defense attorney to become involved.  With so much at stake, trying to go it alone before the Department is a mistake from which you may never recover.
Louis R. Fine: Chicago Physician License Defense Attorney
Throughout my career, I have been protecting the livelihoods and professional futures of physicians and other health care providers before the IDFPR, combining insight and experience with zealous and strategic advocacy.
The moment you are contacted by IDFPR or learn that you are under investigation is the moment that you should contact me. I will immediately begin communicating with IDFPR prosecutors and work with you to develop the strategy best suited to achieving the goal of an efficient, cost-effective outcome that avoids any adverse action. Together, we will protect your Illinois physician's license and get you back to your patients and your career.
Please give me a call at (312) 236-2433 or fill out my online form to arrange for your free initial consultation. I look forward to meeting with you.