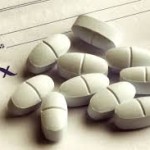 Epidemic. Crisis. Crime. Career-ender. Killer. Call America's problem with opioid addiction and abuse what you will, it has become a problem of sprawling and tragic proportions, taking an increasing number of lives every single day and ruining the lives of thousands more. Law enforcement and public health officials from the local level to the federal government are desperately trying to address prescription painkiller overdoses and deaths, including aggressively pursuing the prosecution of health care professionals and others who may be contributing to or profiting off of the epidemic. Just last week, the U.S Department of Justice brought sweeping criminal charges against over 400 doctors, nurses, and pharmacists who were fraudulently or improperly prescribing opioids.
Increased Scrutiny and Enforcement by Licensing Boards
Physicians who play fast and loose with their opioid prescribing practices not only risk criminal charges, they also risk their license to practice medicine. Physicians prescribing opioids and other controlled substances are being scrutinized with greater intensity and numbers by state licensing boards. For example, the Medical Board of California reported a 195% increase in disciplinary action outcomes related to controlled substance prescribing between the reporting years 2009 to 2010 and 2014 to 2015.
The Illinois Department of Financial and Professional Regulation (IDFPR) is also working with law enforcement to crack down on health care providers who they suspect of engaging in improper painkiller prescribing, including sending investigators posing as opioid-seeking patients to see how easily they can walk out the door with a prescription in hand.
Prescribing, selling, administering, distributing, giving or self-administering any drug classified as a controlled substance or narcotic for other than medically accepted therapeutic purposes is a basis for disciplinary action under the Illinois Medical Practice Act. Additionally, physicians are bound by an array of other medical and legal regulations when prescribing opioids. Federal law states that a controlled substance prescription must be issued for a "legitimate medical purpose by an individual practitioner acting in the usual course of his [or her] professional practice" To comply, one must follow the standard of care based on one's general specialty. For opioid prescribing specifically, substantial compliance with opioid prescribing guidelines is usually the accepted standard of care.
How Physicians Can Protect Themselves – and Their Patients
Illinois physicians should ensure that they are familiar with and comply with all applicable guidelines, rules, and best practices when prescribing opioids. A 2017 article  published in The Permanente Journal – "Physician Guide to Appropriate Opioid Prescribing for Noncancer Pain" – included the following suggestions to help physicians both minimize their exposure and help address the underlying problem of opioid abuse and misuse:
Recognize that the opioid crisis is ravaging families and communities
Avoid opioid pain medications whenever possible; start with safer alternatives
Follow the CDC opioid prescribing guidelines for new patients with pain and for patients with chronic pain when possible
Ensure that the opioid prescriptions are truly for medically legitimate purposes, with vigilance for red flags
Follow the US Surgeon General's call to action and consider taking the Surgeon General's pledge at http://turnthetiderx.org:
Screen patients for opioid use disorder and provide or connect them with evidence-based treatment
Talk about and treat addiction as a chronic illness, not as a moral failing.
Louis R. Fine: Chicago Physician License Defense Attorney
Throughout my career, I have been protecting the livelihoods and professional futures of physicians and other health care providers before the IDFPR, combining insight and experience with zealous and strategic advocacy.
The moment you are contacted by IDFPR or learn that you are under investigation is the moment that you should contact me. I will immediately begin communicating with IDFPR prosecutors and work with you to develop the strategy best suited to achieving the goal of an efficient, cost-effective outcome that avoids any adverse action. Together, we will protect your Illinois physician's license and get you back to your patients and your career.
Please give me a call at (312) 236-2433 or fill out my online form to arrange for your free initial consultation. I look forward to meeting with you.