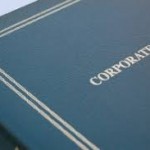 Even though individual licensed physicians, not a corporate entity, are the ones doing the diagnosing, treating, and healing, the entity still must be licensed by the IDFPR. There are three main types of medical entities that Illinois physicians can form: a medical corporation, a limited liability company, and a professional corporation. In a medical corporation or professional corporation that provides medical services, only licensed physicians may be shareholders, directors and officers.
In Illinois, physicians may also practice medicine through a limited liability company so long as the managers and each member are licensed to practice medicine under the Illinois Medical Practice Act or a member or manager is a registered Illinois professional corporation, medical corporation or appropriately structured and licensed limited liability company.
Medical Corporations
Under the Illinois Medical Corporation Act, no corporation shall open, operate or maintain an establishment involving the delivery of medical services in the state without a license issued by IDFPR. All medical corporation licenses expire on December 31 of each year regardless of the date on which IDFPR issued the license and must be renewed every year.
It is important to note that IDFPR can revoke or suspend the corporation's license for numerous reasons, including:
the revocation or suspension of the license to practice medicine of any officer, director, shareholder or employee not promptly removed or discharged by the corporation;
unethical professional conduct on the part of any officer, director, shareholder or employee not promptly removed or discharged by the corporation;
the death of the last remaining shareholder; or
upon finding that the holder of a certificate has failed to comply with the provisions of this Act or the regulations prescribed by the Department.
Medical corporation owners therefore need to be cognizant about how any individual physician's disciplinary issues may impact the corporation's license status.
Limited Liability Companies
Licensed Illinois physicians can also form a limited liability corporation (LLC) to provide professional services, and the LLC must be licensed by IDFPR  just like a medical corporation.
While the owners of a medical corporation can be licensed for different medical professions, all members and managers of LLCs providing any of the following professional services must be licensed for the same profession:
Clinical psychology
Dentistry
Marriage and family therapy
Medicine
Professional Service Corporations
Licensed Illinois professionals who perform the same or "related professional services" may form a professional service corporation. "Related professional services" include a combination of personal services by physicians, podiatric physicians, dentists, and optometrists licensed in Illinois. Only licensed individuals engaged in the same or related professions may be shareholders, directors, or officers in the corporation. All Illinois professional service corporations must be licensed by IDFPR.
Entities which lose their license cannot continue to legal offer medical services. If they continue to do so, it could cause problems for the individual physician/owners. Not only may they be subject to disciplinary action, but the failure to follow the law could theoretically contribute to a physician's personal exposure for the entity's obligations or liabilities if a plaintiff attempts to "pierce the corporate veil."
In our next post, we will discuss how issues other than licensing can cause headaches for medical entity owners who fail to comply with the formalities and requirements that apply to the operation of their entities.
Louis Fine: Chicago Medical License Defense Attorney
Whether it is your personal license or your entity's license that is in IDFPR's crosshairs, please contact me.  I will immediately begin communicating with IDFPR prosecutors and work with you to develop the strategy best suited to achieving the goal of an efficient, cost-effective outcome that avoids any adverse action.
Please give me a call at (312) 236-2433 or fill out my online form to arrange for your free initial consultation. I look forward to meeting with you.