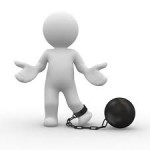 The consequences of a felony conviction go far beyond hefty fines, significant fines, and restrictive probation terms. A long-ago lapse in judgment that led to a conviction can be a burden for decades; a stain on your reputation that can hinder your attempts to move forward with your life. This is especially true in the context of career and employment opportunities. Fortunately, recently enacted Illinois laws have made it easier for some individuals to rebuild their lives and pursue their professional dreams, earlier felonies notwithstanding.
Felonies No Longer Automatic Bar for Health Care Workers
Prior to January 1 of this year, a felony conviction would mean that professional licenses for certain health care workers would automatically be denied or revoked by the Illinois Department of Financial and Professional Regulation (IDFPR).
Under legislation that became effective at the start of 2017, however, most felony convictions will not be an insurmountable hurdle for Illinois health care workers who are required to have a professional license, including:
Physicians
Dentists
Nurses
Occupational therapists
Optometrists
Pharmacists
Physical therapists
Physician assistants
Psychologists
Clinical social workers
The new law establishes a review process that allows applicants and licensees to present information proving they have been rehabilitated from their previous convictions. The IDFPR will review petitions for licensure and the impact of a prior felony conviction on a case-by-case basis, taking into consideration such things as the seriousness of the offense, voluntary remedial actions taken by the applicant, and prior disciplinary history.
Illinois health care workers whose licenses have been revoked because of a felony conviction may petition the IDFPR to restore their license if more than 5 years have passed since the conviction or more than 3 years have passed since the health care worker's release from confinement for that conviction, whichever is later.
The new law doesn't apply to certain individuals, however, including registered sex offenders or people who have been convicted of criminal battery against any patient who was being treated. Such individuals will be permanently denied professional licenses under the law.
A separate law, also effective January 1, provides that the IDFPR can take a past felony conviction into account when deciding whether to issue a license only if the offense relates to the kind of work the applicant is seeking to do. The department will also be required to issue a written decision if it rejects an applicant based on a past conviction. The law covers licenses for funeral directing and embalming, roofing contracting, cosmetology, esthetics, hair braiding, nail technology and barbering.
If you have had an application for an Illinois professional license denied or a previously issued license revoked due to a felony conviction, these new laws offer you a chance to continue with your career. An experienced Illinois professional licensing attorney can help you through the process.
Louis Fine: Chicago Professional License Defense Attorney
As a former Chief Prosecuting Attorney and administrative law judge for IDFPR, I have seen the serious consequences that an adverse enforcement decision can have on professionals who suddenly find their future in disarray. I understand how and why the Department decides to pursue investigations, how it handles negotiations, and how to approach formal proceedings in a way that gives my clients the best possible chance of a positive and expeditious outcome.
Please give me a call at (312) 236-2433 or fill out my online form to arrange for your free initial consultation. Together, we will get you back to your clients and your career.