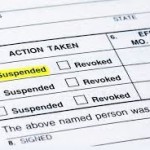 There may be 50 ways to leave your lover as Paul Simon sang long ago, but there are just as many ways for Illinois real estate brokers to leave their licenses vulnerable to revocation by Illinois regulators.
Real estate brokers in Illinois are subject to some of the most stringent licensing requirements of any profession in the state. The steps that need to be taken and qualifications that need to be met to obtain a broker or managing broker license are extensive and complex. The missteps that could lead to the loss of a license are equally voluminous. Every day, Illinois real estate brokers need to be vigilant in their words and their deeds to avoid raising the eyebrows of the Illinois Department of Financial and Professional Regulation (IDFPR).
A full list of the (43!) reasons the IDFPR could revoke, suspend, or refuse to renew an Illinois real estate broker's license can be found in Section 20-20 of the Illinois Real Estate License Act. But for purposes of our Section 20-20 vision in this post, here are five great ways to lose your Illinois real estate broker's license:
Lies, lies, lies. Whether in a conversation, an e-mail, an advertisement, or otherwise, if you make a misrepresentation or a promise you know you can't keep, you'll find yourself facing IDFPR disciplinary action. Specifically, this includes:

Advertising that is inaccurate, misleading, or contains a substantial misrepresentation;
Making any false promises of a character likely to influence, persuade, or induce;
Pursuing a continued and flagrant course of misrepresentation or the making of false promises through licensees, employees, agents, advertising, or otherwise;
Using any trade name or insignia of membership in any real estate organization of which the licensee is not a member;
Engaging in dishonorable, unethical, or unprofessional conduct of a character likely to deceive, defraud, or harm the public.
Conflicts. Acting for more than one party in a transaction without providing written notice to all parties for whom the licensee acts.
Money/escrow funds. Playing fast and loose with other people's money, even without any nefarious intent, is an easy way to lose your license. This includes failure to account for or to remit any money that belongs to others, failure to maintain and deposit escrow funds in a special, separate account that satisfies all regulatory requirements, and comingling client and personal funds.
Files and documents available for review. You need to make sure you keep all documents and files in order and quickly available to the IDFPR and/or clients. Specifically, you could lose your license if you:

Fail to provide escrow records and related documents maintained in connection with the practice of real estate within 24 hours of a request for those documents by IDFPR personnel;
Fail to provide information requested by IDFPR, or otherwise respond to that request, within 30 days of the request;
Fail as a sponsoring broker to timely provide information, sponsor cards, or termination of licenses to the IDFPR upon request;
Fail to provide copies of documents to a party who has executed and requested such documents.
Lack of judgment or abilities. If a licensee has engaged in a pattern of conduct which could indicate the loss of ability to practice the profession with reasonable judgment, skill, or safety due to substance abuse, age or illness, the IDFPR can begin license revocation proceedings even in the absence of any complaints or harm.
Louis R. Fine: Chicago Real Estate License Defense Attorney
If you're a licensed Illinois real estate broker, the moment you are contacted by IDFPR or learn that you are under investigation is the moment that you should contact me. I will immediately begin communicating with IDFRP prosecutors and work with you to develop the strategy best suited to achieving the goal of an efficient, cost-effective outcome that avoids any adverse action. Together, we will protect your license and get you back to your clients and your career.
Please give me a call at (312) 236-2433 or fill out my online form to arrange for your free initial consultation. I look forward to meeting with you.