You, your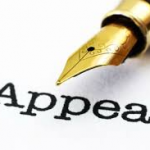 professional license, your reputation, and your career have been put through the wringer. You fought the good fight before the Illinois Department of Financial and Professional Regulation (IDFPR), but after a formal disciplinary hearing, the Department concluded that you should be sanctioned for your alleged acts or omissions. Perhaps the Director decided to suspend or revoke your license or imposed other penalties which could impact your ability to earn a living. Your worries about your future and righteous indignation at the unfairness of the decision may lead to you to ask whether there is anything you can do to change this outcome.
What Can Be Appealed?
IDFPR, like many Illinois administrative agencies, uses Administrative Law Judges (ALJs) to make decisions that affect the legal rights, duties or privileges of individuals over whom they have jurisdiction. Once a formal disciplinary proceeding concludes, the ALJ presents his or her findings, conclusions, and recommendations to the Director of Professional Regulation. Based on these findings, the Director will make the final decision as to sanctions.
You have the right to appeal – or more accurately, seek "administrative review" of – the Director's final order in the circuit court of the county in which you reside.
You can, however, lose any right to seek relief from the decision unless you file your petition for administrative review within 35 days after the decision was mailed to you. This deadline is strict and unwavering, and a judge will dismiss your appeal if you miss it.
Administrative Review is Not a "Do-Over"
As with appeals of decisions made by a trial court, many people are under the mistaken impression that an appeal of an administrative decision is essentially a second bite at the apple; a "do-over." They may think that they'll have the opportunity to reargue their case and present their evidence and testimony in front of a judge who they hope will make the "right" decision this time.
This is simply not the case. "It is not a court's function on administrative review to reweigh evidence or to make an independent determination of the facts." Cook County Republican Party v. Illinois State Board of Elections,  232 Ill. 2d 231, 244 (2009). In fact, Illinois' Administrative Review Law specifically says that: "No new or additional evidence in support of or in opposition to any finding, order, determination or decision of the administrative agency shall be heard by the court."
Instead, the court will presume that the findings and conclusions of the ALJ as to questions of fact are true and correct.
Questions of Law
The circuit court will only review a decision to determine whether the correct rules, procedures, and law were applied during the course of the proceeding and when the ALJ made his or her determination. These are "questions of law," and the reviewing court will only reverse the Department's decision if it was "clearly erroneous" or the ALJ "abused their discretion" regarding the conduct of the hearing and the introduction of evidence, and that abuse caused "demonstrable prejudice to the party."
Simply put, you won't be able to challenge an ALJ's decision to believe the testimony one witness and not believe another, but you could challenge the ALJ's decision to allow such testimony at all if it should have been deemed inadmissible under the applicable rules of evidence.
If You Were Sanctioned by IDFPR, Speak With an Experienced Chicago Professional License Defense Attorney Immediately
As noted, whether you have a viable basis for administrative review of an IDFPR decision imposing sanctions against you will depend on the facts and circumstances of your case. But you have an extremely limited time to decide whether to pursue an appeal, so it is critical to contact an experienced professional license defense lawyer as soon as possible after you receive a final decision.
Please give me a call at (312) 236-2433 or fill out my online form to arrange for your free initial consultation. I look forward to meeting with you.