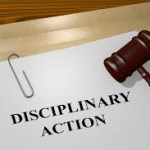 Allegations of professional misconduct made to the Illinois Department of Financial and Professional Regulation (IDFPR) are a dime a dozen. Any disgruntled client, customer, or patient can claim that you wronged, harmed, or otherwise treated them in an unprofessional manner worthy of investigation and punishment.
But these claims, as well as allegations of wrongdoing submitted to IDFPR by other licensees or law enforcement agencies, remain mere allegations until the IDFPR's Investigations Unit determines that there is sufficient factual evidence to support the claim against you. If they reach that conclusion and submit the matter to the appropriate Department prosecutions unit for the initiation of disciplinary proceedings, those mere allegations against you explode into existential threats to your license and career. Understanding this threat, and retaining an experienced IDFPR defense attorney to defend you, are critical if you wish to continue making a living in your chosen profession.
Pre-Hearing Steps
We previously wrote about the IDFPR's process of evaluating and investigating complaints prior to the start of an administrative proceeding which can conclude with disciplinary action, including the suspension or revocation of your professional license. Here's what happens next:
Formal complaint. As opposed to a complaint submitted to the IDFPR about you, this is a complaint submitted to you by the IDFPR. It sets forth the factual and legal basis for seeking disciplinary action against you and advises you when you and your attorney must appear and file an answer to the charges. Failing to respond or appear can result in a default judgment which can, in turn, result in the loss of your license without you having an opportunity to defend yourself.
Informal conference. After you respond to the charges in the complaint, there is usually a meeting between yourself, your lawyer, and Department attorneys to informally negotiate and discuss your case to determine if a resolution can be reached before a formal hearing.
Preliminary hearing. If the parties cannot reach an early negotiated resolution, a preliminary hearing will be held at which time a date will be set for rulings by the Administrative Law Judge on any preliminary motions, such as those relating to discovery, evidence, and other pre-trial issues.
Unfair Discovery Process
During this time, both sides will be busy preparing their case for a formal hearing. This includes gathering the evidence and testimony that will support their respective positions, much as parties do in civil lawsuits. But unlike civil suits, where the judge gets to determine the parameters of discovery, the extent of allowable discovery in IDFPR proceedings is determined by the very people who are prosecuting the case.
Once the Department provides names of witnesses, including the name of any individual whose complaint may be at the heart of the proceedings, a respondent cannot take their depositions unless the Department's attorney agrees – which rarely, if ever, happens. If the Department nixes a deposition request, that means the respondent will not be able to confront that witness, learn what his testimony will be, or attack the veracity of his testimony until the actual hearing. That is manifestly unfair and leaves a respondent and their attorney fighting with one arm tied behind their back.
The Formal Hearing
Ultimately, in lieu of a settlement, a formal hearing will be held during which each party makes opening and closing statements, the Department presents a case in chief, and you and your attorney will present your defense, much like in a trial.
The individual presiding over your case, the hearing officer, is usually an attorney charged with presiding over the proceedings fairly and objectively without favoritism or bias. The problem is the hearing officers are not independent. They are employed and paid by the IDFPR, just as the prosecuting attorneys are. This can make an already perilous process even more so.
Once the formal hearing concludes, the hearing officer or administrative law judge will present his or her findings, conclusions, and recommendations to the Director of Professional Regulation, who will determine the nature and extent of sanctions against you, or decide that no sanctions are warranted at all, if that is supported by the report they receive after the hearing. You will receive a copy of the report as well and have 20 days from the date the notice is mailed to file a motion for rehearing. Once the Director issues his order as to disciplinary action, you have 35 to file an appeal in circuit court.
If you receive a formal IDFPR complaint, the two most important things you can do are not panic and then call an experienced Chicago professional license defense attorney as soon as possible.
Please give me a call at (312) 236-2433 or fill out my online form to arrange for your free initial consultation. I look forward to meeting with you.